Not so much a project anymore but figured Id throw out some pix of my 61 SKY.  

 Need to update engine pic though -- this was taken before I redid the factory air cleaner.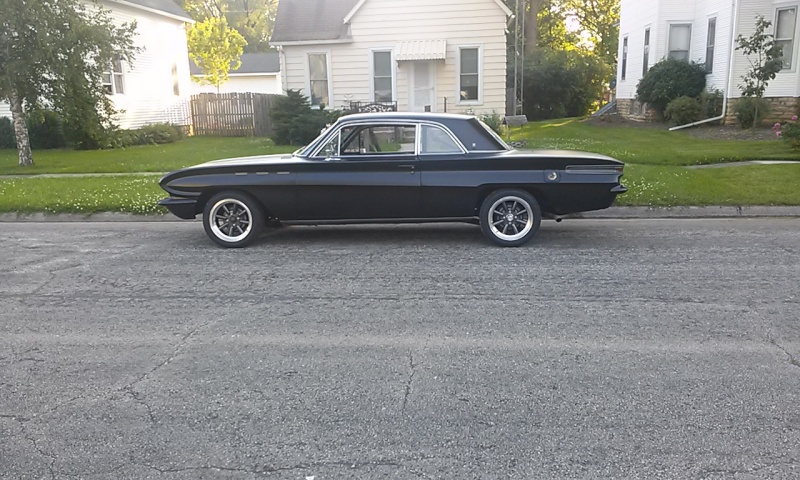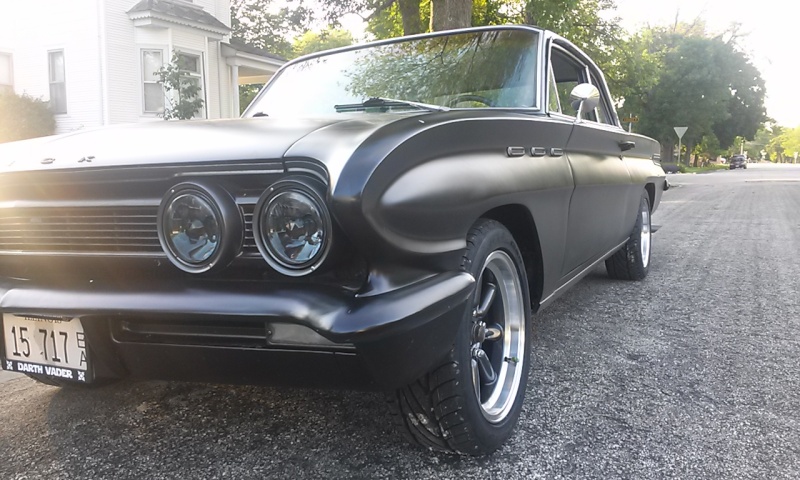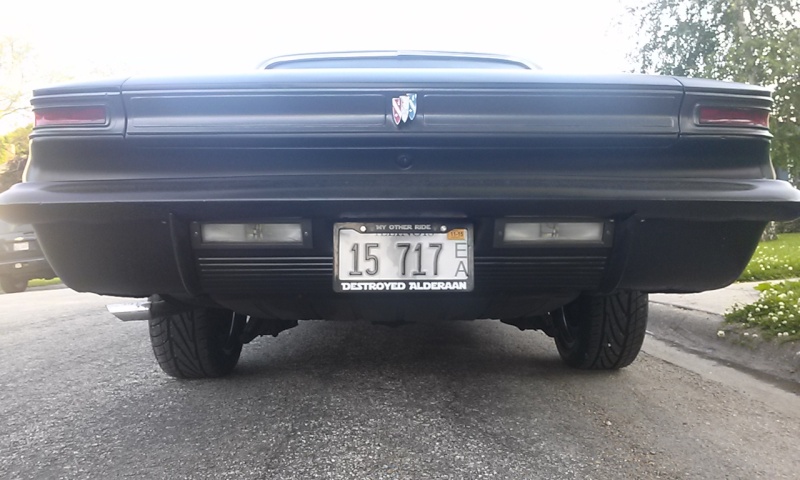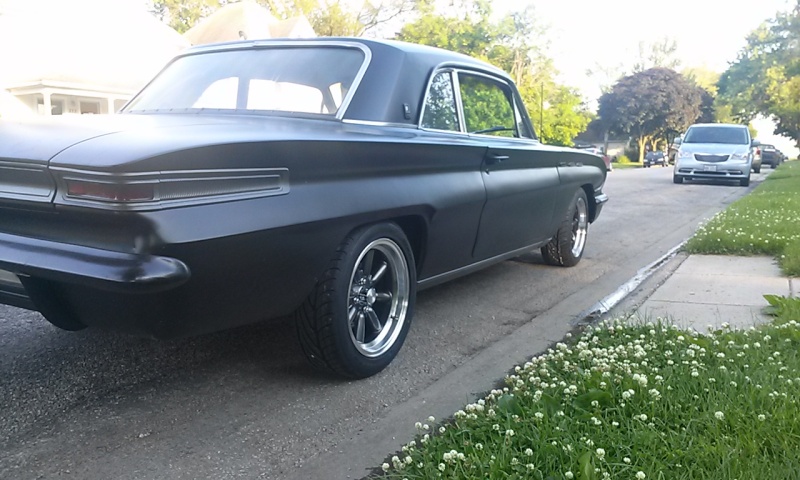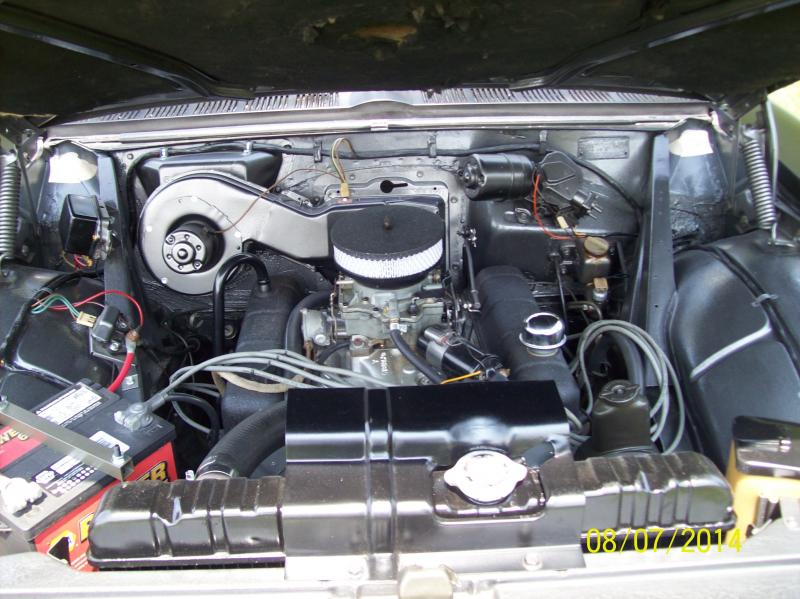 _________________
1961 SKYLARK 2 DR COUPE
215 CI 185 HP 2 SPD



Posts

: 26


Join date

: 2015-05-27


Age

: 29



YoungGun12 wrote:Looks real nice man!
Thank David!!
woody1640 wrote:Nice looking, I like the wheels but in my opinion you ruined the nice chrome n trim. Personally i think chrome bumpers that have been painted look hideous. Just my opinion, anyone else agree?


Keith
Well Keith, you're certainly entitled to your opinion and you're the 1st out of 100's I've had come up to me about the car to express that but IMO 50 yr old rusted, pitted chrome looks a HELLUVA lot worse then some sanded smooth, lightly sandblasted, and painted trim. Since this wasn't a full on restoration who'd want to spend the coin it takes to restore the pieces when they can be given a new age, edgier look for fractions of the cost.
Chrome on this car would look awful, it would not match the paint scheme -- it would stand out like a sore thumb and unless it was re-done would look like **** to boot and be the 1st thing you'd notice.
To each their own -- it's kinda like Harley's you make'm what you want and not everyone is going to like what you do -- no worries there will always be critics --

_________________
1961 SKYLARK 2 DR COUPE
215 CI 185 HP 2 SPD
No worries Keith. I didn't take it personally -- just giving you my thoughts about what you were saying. They're just my opinions too.


_________________
1961 SKYLARK 2 DR COUPE
215 CI 185 HP 2 SPD
I think its fine. Everyone had he same car and then there is no difference. I like my modified and low but others like them looking like stock gm crap. And I have restored cars back to original but the point is why GM already did it. I have a question thou you say yours is a 61 but has a 62 front clip on it. I personally like the 62 front clip but the 61 portholes. Hope this gives both of you a reason to do your car as you see fit.
Rick
Rick-
Im confused on the front clip question -- Ive looked at few other 61's and the front clip appears correct to me, what am I not seeing that would indicate this is a 62 grill?  Here's another 61 sky, seems to have the same grill.

_________________
1961 SKYLARK 2 DR COUPE
215 CI 185 HP 2 SPD
The 61 was a stamped aluminum grille and they had oval portholes on the fenders. The 62 has a diecast and chrome grille with rectangular portholes. I assume this to be correct as what I stated above is the differences I have seen in the model years.Rick
Hmmmm, IDK maybe that was the case for the 61 Specials and not the Skys? You've now peaked my curiosity -- the car itself is titled as a 61 but perhaps it was a late model year car. Im gonna have to do some more digging but from what I know everything is original to the car...

_________________
1961 SKYLARK 2 DR COUPE
215 CI 185 HP 2 SPD
That could be possible since in those days Detroit did all kinds of odd things with alot of the cars such as bubble top 62 chevys part of the year and then the 63 roof line later. Anyway I think your car is fine. Rick

---
Permissions in this forum:
You
cannot
reply to topics in this forum