I thought I should show the process of getting this old girl back on the road again after over 30 years of sitting in a shed since 1983.
Here it is coming home on the trailer: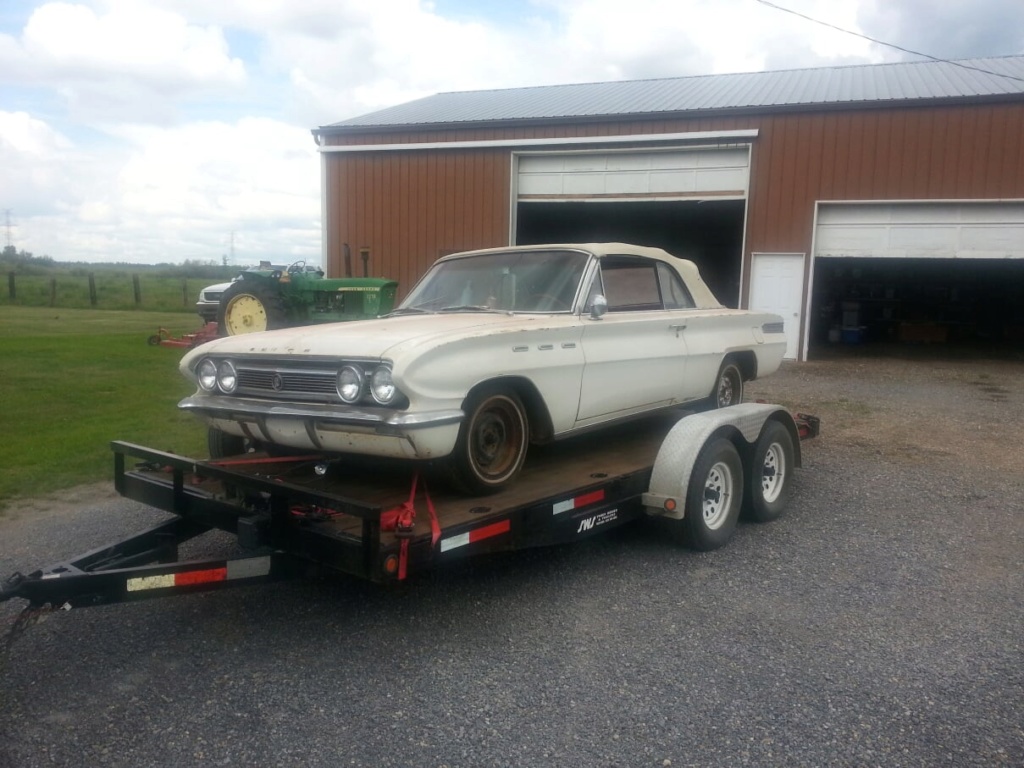 A few pics of what it looked like in the shed: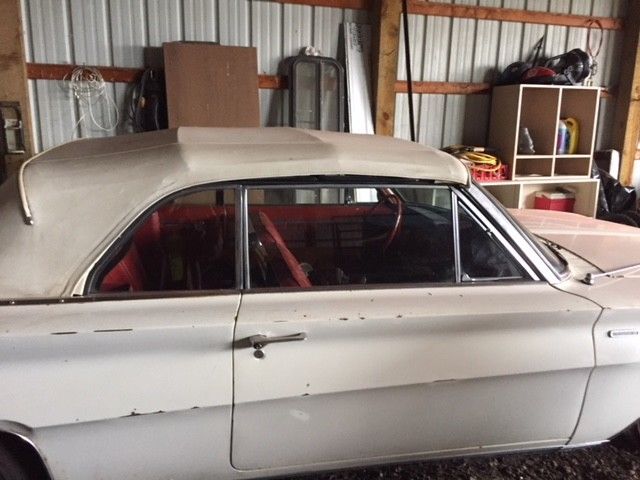 Last edited by cdnwillyg on Sun Jul 08, 2018 2:26 pm; edited 3 times in total
Interior after mice tenants stuff removed!!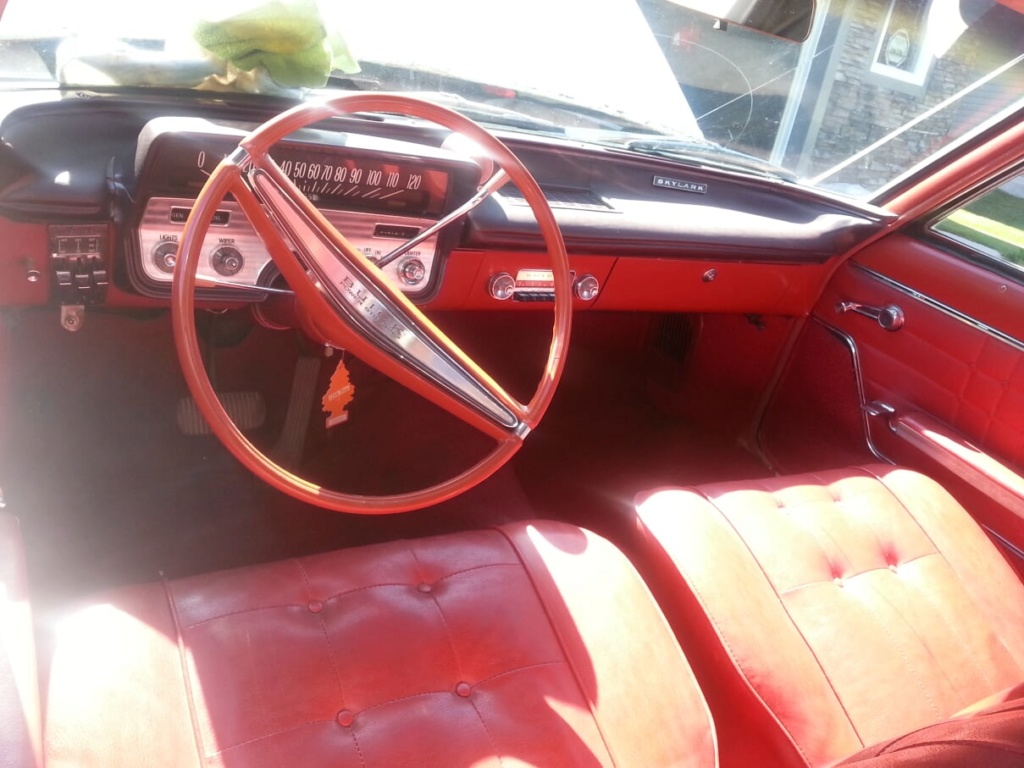 This what the top cleaned up like....awesome!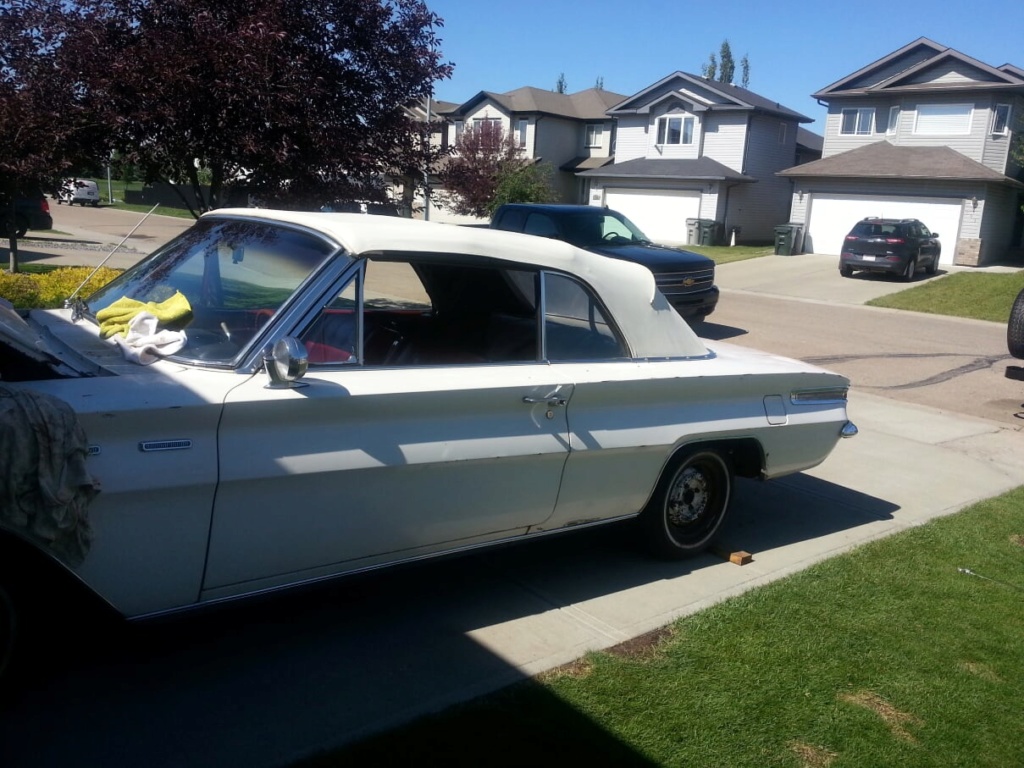 Just got in from driving it around the block...a little dicey with the brakes and the steering seemed overly responsive, very easy, no effort.
So I guess it starts,runs,moves, steers and kind of stops. All good but now need to sort out the electrical and a slight fuel leak at the fuel pump.
Last edited by cdnwillyg on Sun Jul 08, 2018 10:29 am; edited 2 times in total
Well after wet sanding with 1000 grit paper to clean off what ever was on the paint looks nicer and truer to the original color. You can see the difference between the hood and fenders, it then was power polished and waxed just to keep any metal protected while I do all the other stuff before repaint.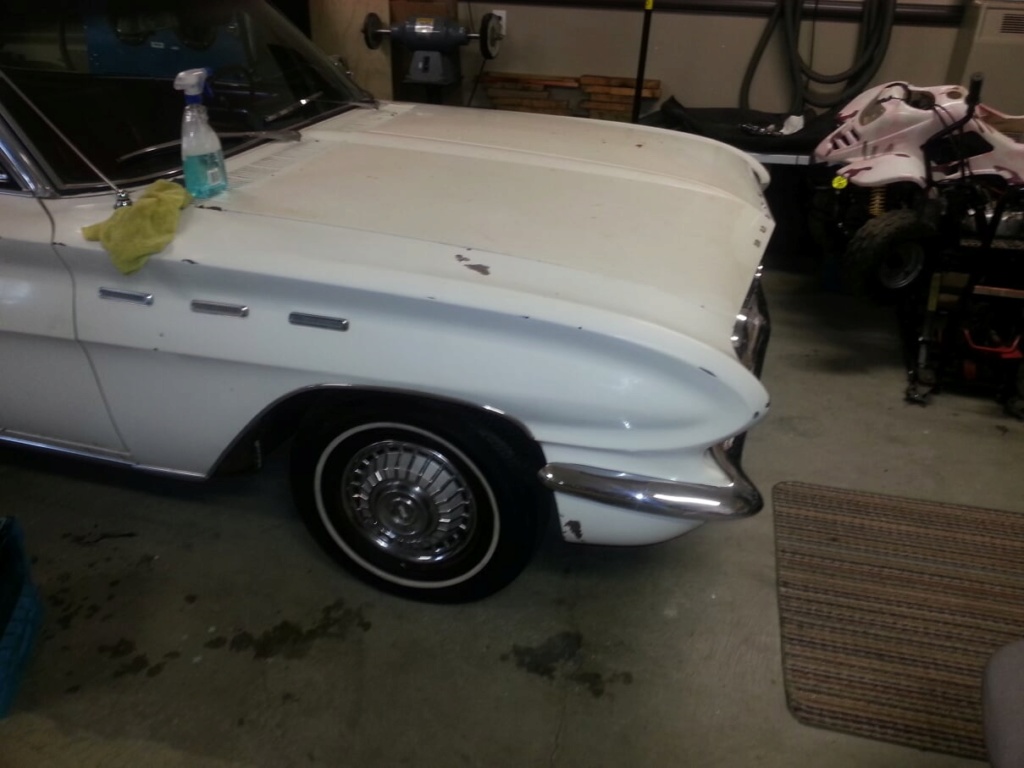 Now it was time to try and rid the car of that horrible mousy smell, so out came the seats, carpet and under lay......wow sure needed a mask doing this!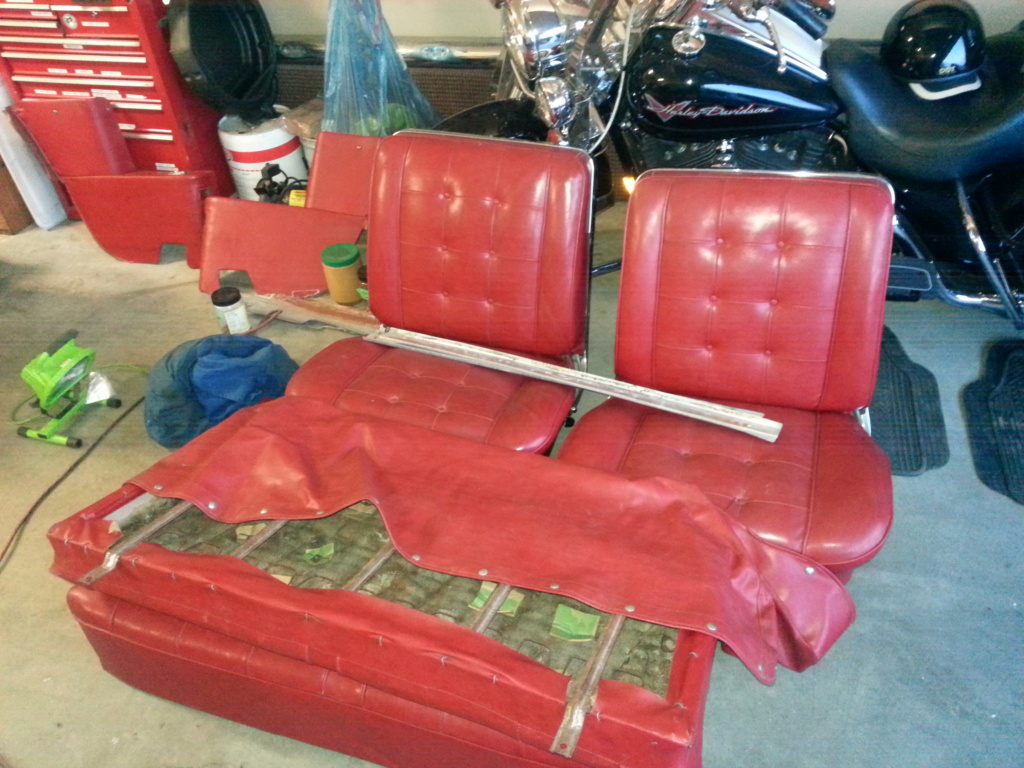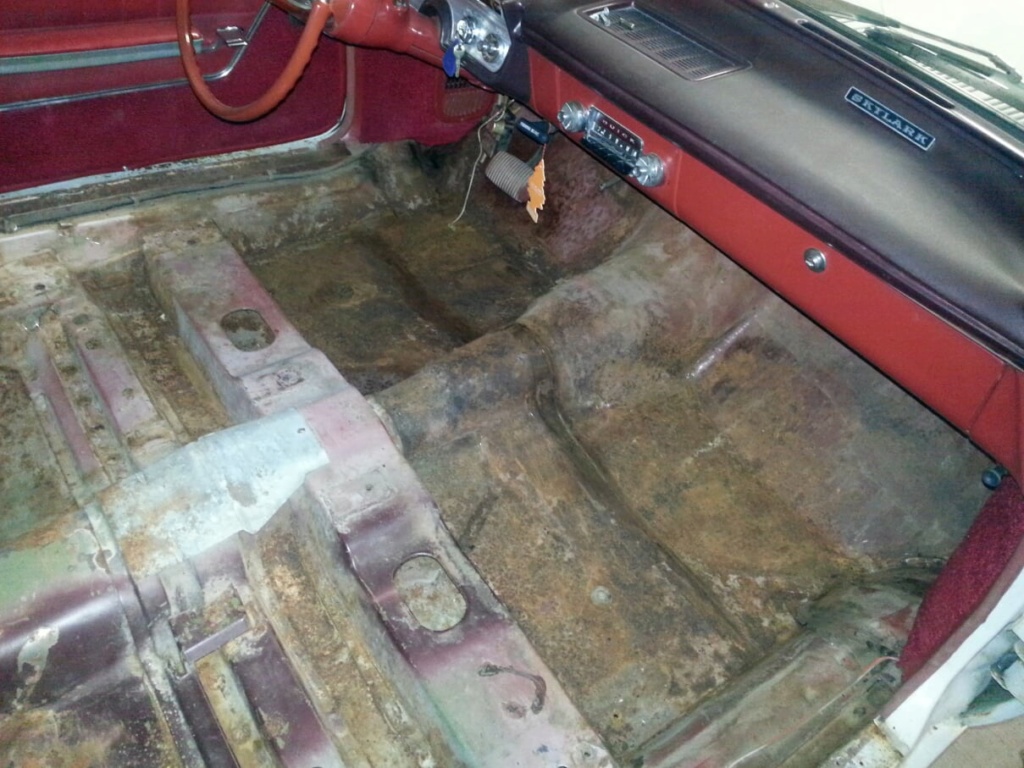 The only rot found was this small hole and only after running a screwdriver over the entire floor, so happy about that for sure.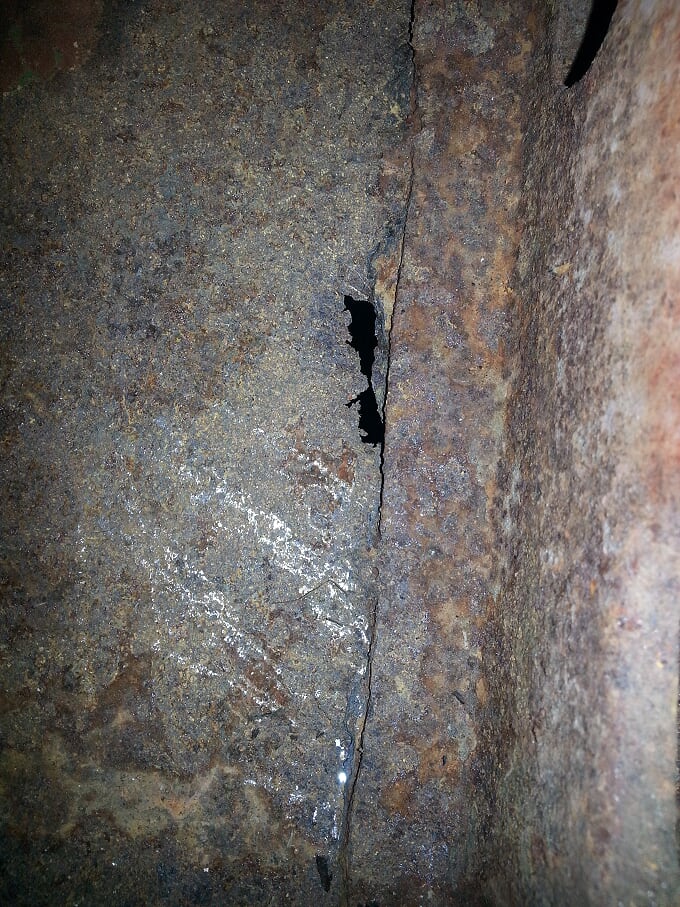 The underlay was thrown out but the carpet cleaned to see if the smell and dirt would come out, and only using car wash and warm water the smell is gone and the carpet looks great!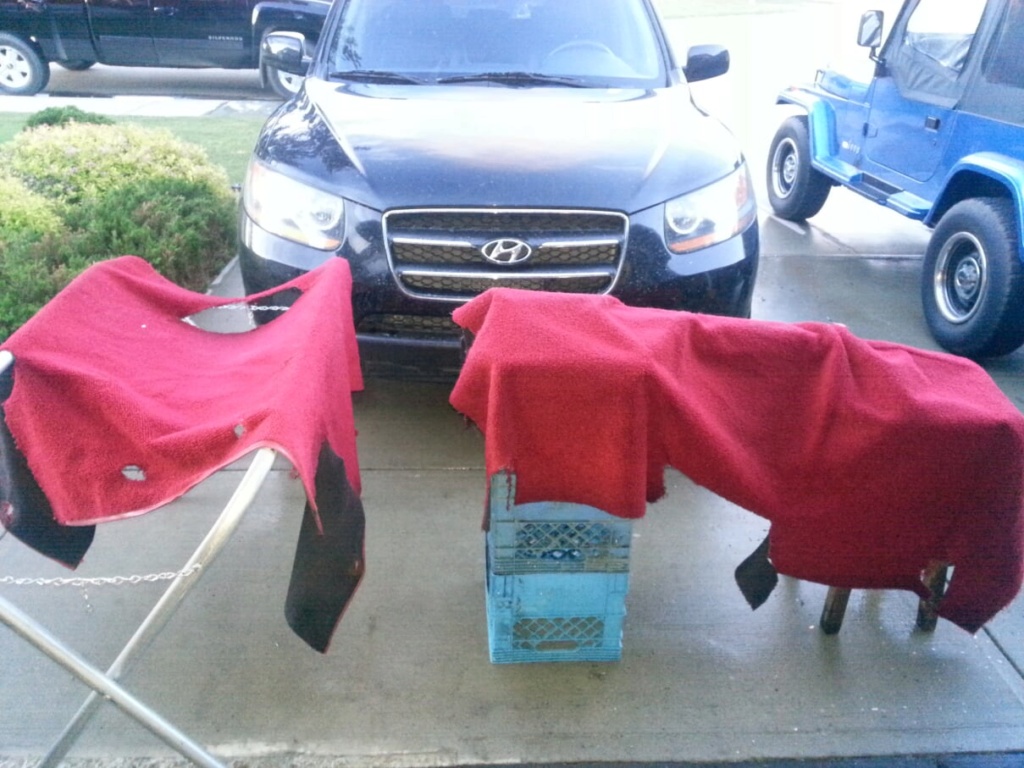 So the plan is to fix the small rust hole and then wire wheel the entire floor and trunk. New seam sealer, POR 15, apply Peal and Seal as a sound deadener followed by a thin foiled insulation before the carpet goes in. I will paint body color to any exposed metal in the trunk and door sills.
Another dirty job behind me in the cleaning of the floor pans and trunk areas. Wire wheel revealed another hole but went okay. Also took all the deadening stuff out of the trunk lid, not sure how they put that stuff in there but a pain to get it out when it swells and stinks so bad!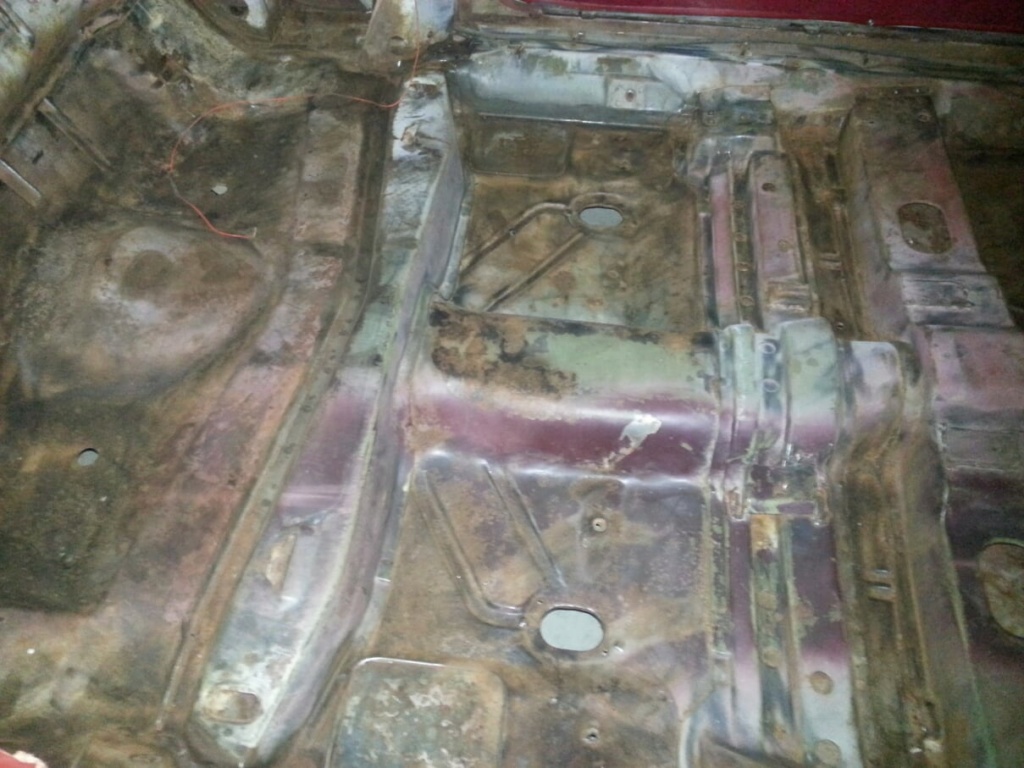 So after talking with my auto body buddy who does $100,000 restorations, suggested not to use Por 15 but rather sand blast the rusted areas and then use a good epoxy primer followed by paint for a longer and better job.

So wanting to do this right I will, this means more work and a little more time but want it right!
I removed all the mechanical stuff for the power top and drained the brake fluid from them. The cylinders were stuck hard but got them to move freely with a little persuasion with a 3 lb. hammer. The lines are good except where the mice ate thru one, replacing them. The motor/pump is also stuck and will need to be rebuilt today, I found this article which was very good I thought on how to over haul them:
@ autobodystore.com/forum/showthread.php?23148-quot-Basics-of-Basics-quot-Convertible-Top-pump-motor-disassembly-and-rebuild (couldn't post link but this address will work)
Here the girl is topless after 30+ years!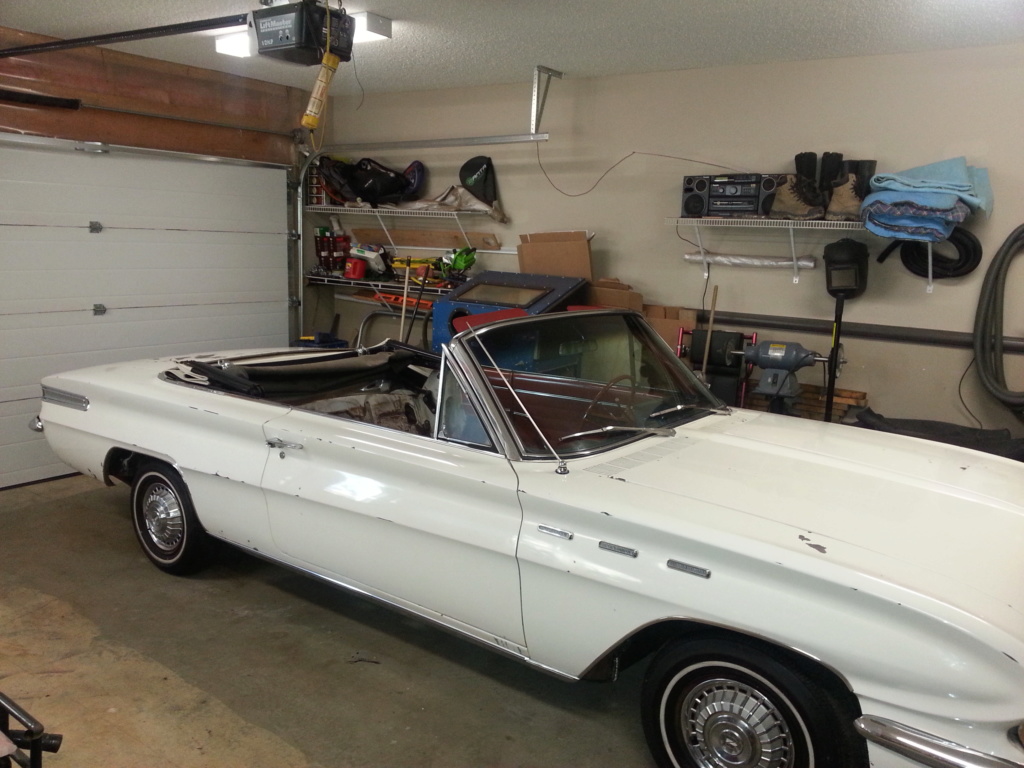 Posts

: 7


Join date

: 2017-08-31





Similar topics
---
Permissions in this forum:
You
cannot
reply to topics in this forum