Well..... I'm "done" (doubt I'll ever be really done) with the bulk of the interior work I wanted to get done on my special. I look forward to any feedback you guys might have. It's obviously not original, but overall I'm pretty pleased with how it came out. I did all the work myself, with the exception of sewing the seat covers. I had that done by automotiveinteriors.com. I was pretty shocked they already had the patterns so I didn't need to send my OEM covers to them. Door Panels were sourced through Ames, and other nick knacks from here and there.

So here are some before and afters.... hopefully I can post them in correct rotation this time.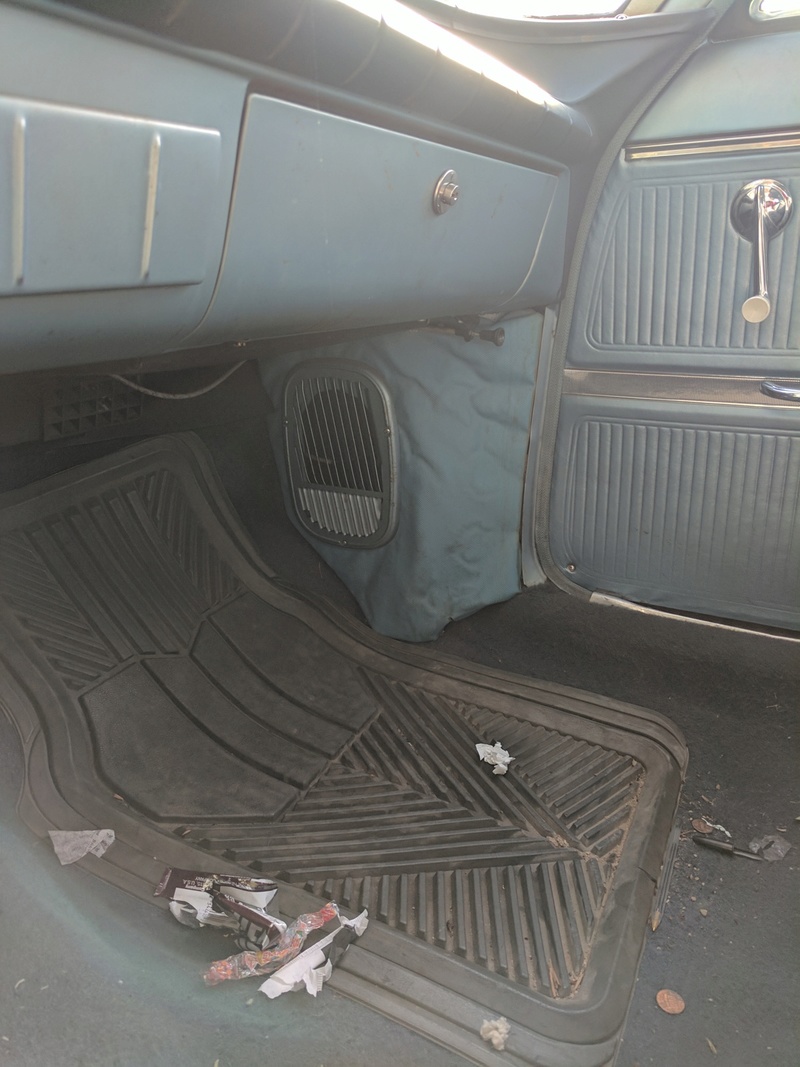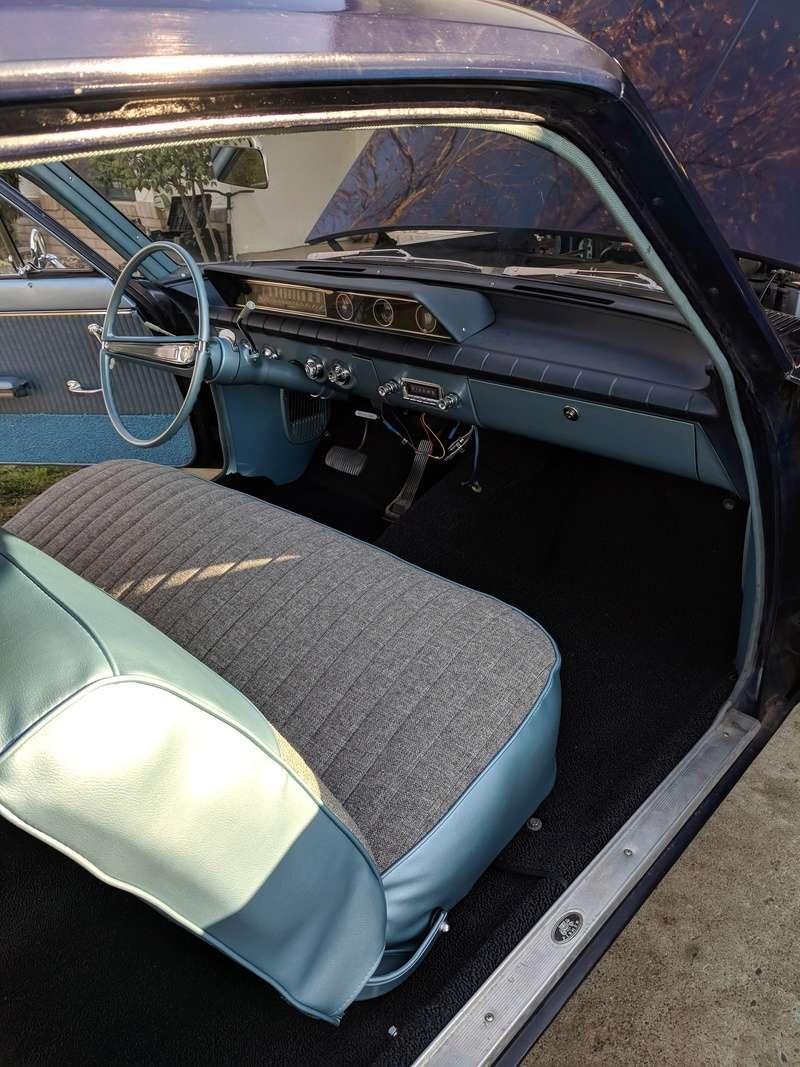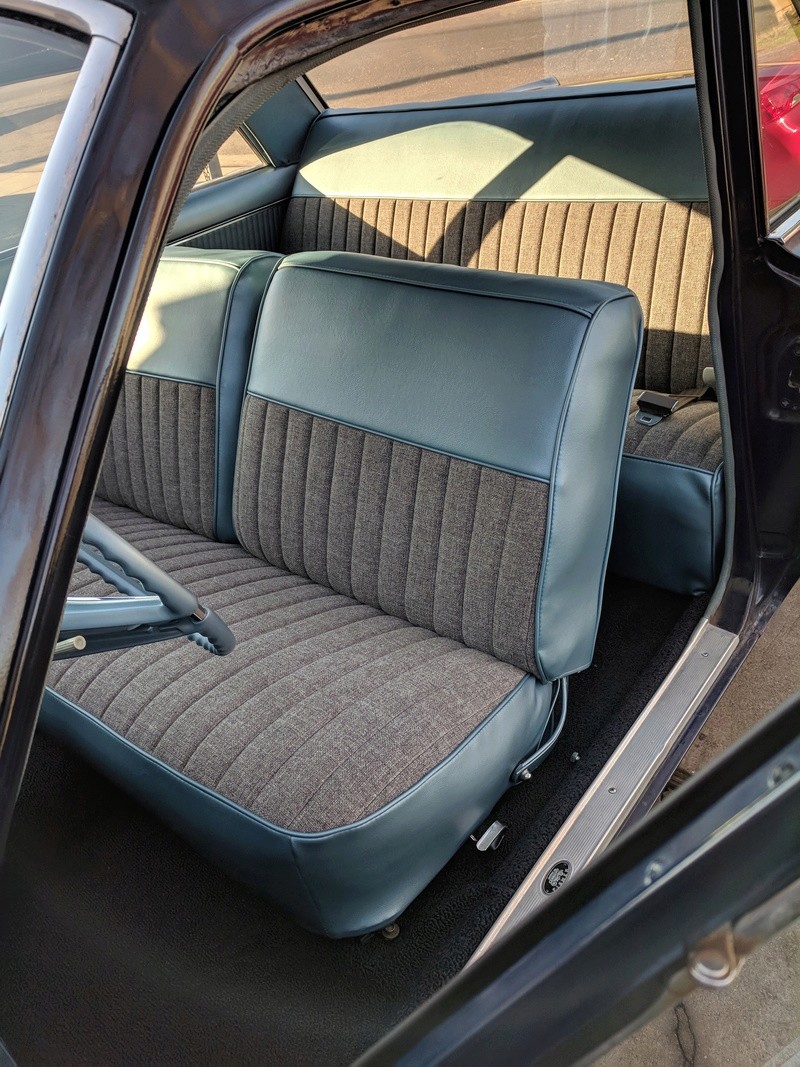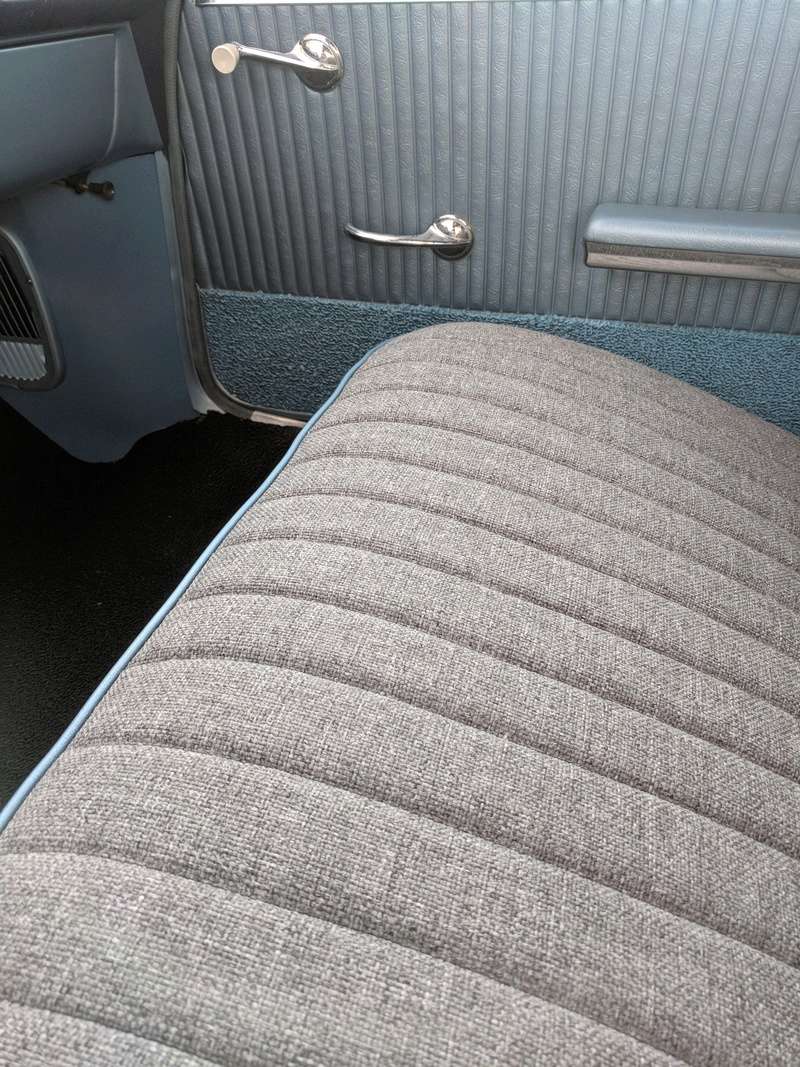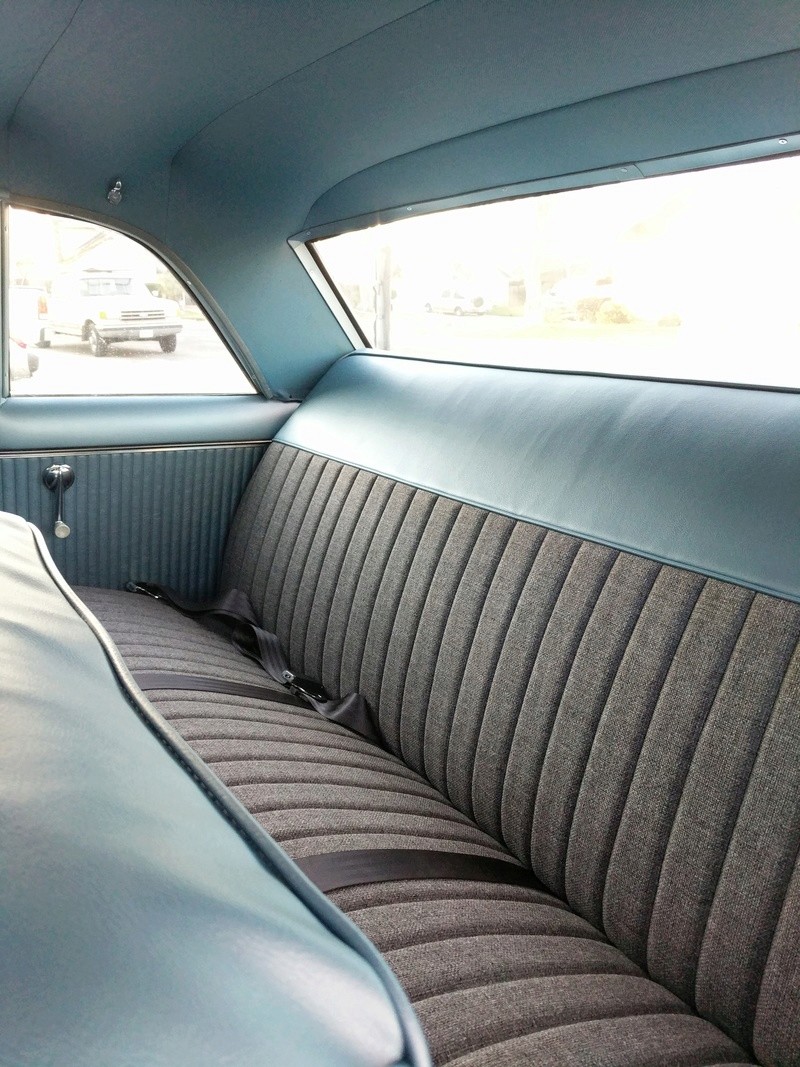 That looks great dood!! Looks like you're all set to cruise for summer -- c'mon warmer weather!!


_________________
1961 SKYLARK 2 DR COUPE
215 CI 185 HP 2 SPD
Admin




Posts

: 531


Join date

: 2014-12-29


Age

: 40


Location

: BFE, IL



Yeah it's like night and day honestly. I had already re-done the door rubber, and originally started in the trunk with the sound proofing and all that good stuff. It's actually a pretty tight ride right now. I still need to do the rubber on the window wings, and some other little rubber pieces here and there but overall it's been a huge improvement. Next on my list I think is going to be to swap out the 198 with the 215 I bought from a guy off the forum here at the end of last year.... that should be interesting.

It's just been looking at me in the garage though.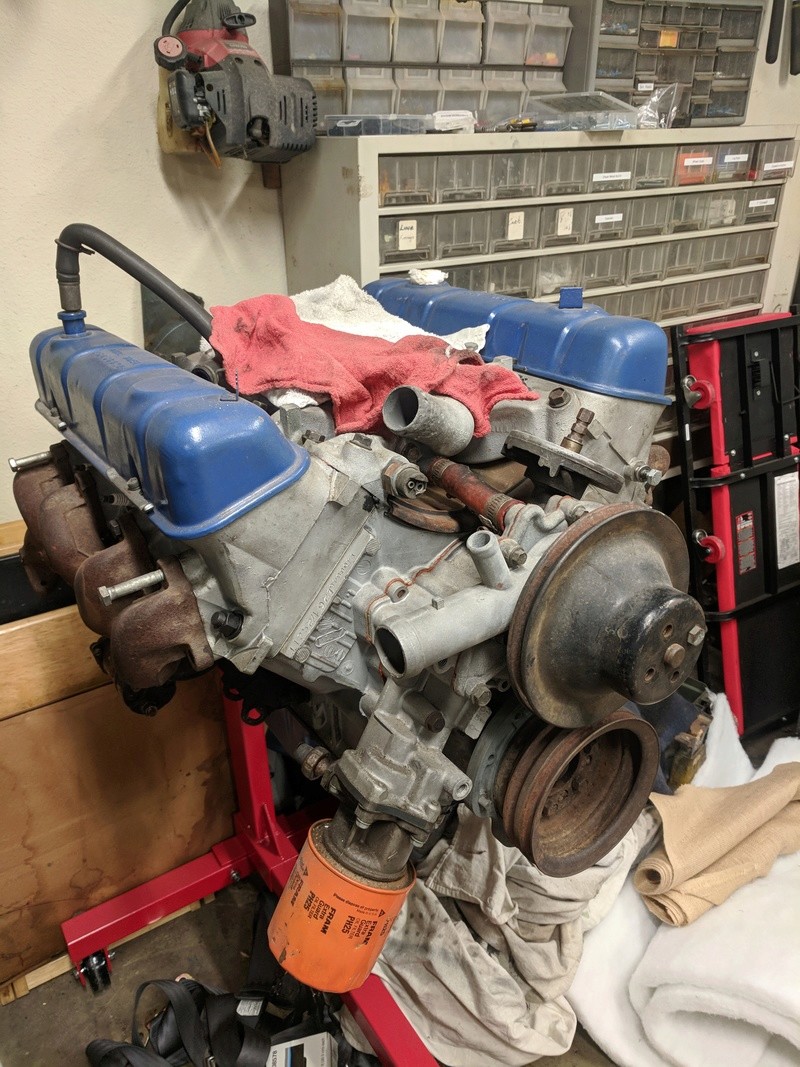 I've got some leak coming in behind the firewall, so pulling the engine out I can really get in there and take care of things..... well that's what I'm telling my girlfriend at least.
I don't remember the diff in a 198 and 215. What is it? I took my 215, it was the 2 brl low compression vrs. and installed egge aluminum pistons which gave me the same 10:5:1 compression as the Olds, F85 had, mild isky cam, hei distributor, edlebrock 550 or 500 cfm. If that engine has been sitting I would advise making sure the oil passage feed lines going up to the lifters/ heads open and flowing. It is fairly common thing. Mine were clogged. PS: I have a set of cast aluminum finned valve covers, in the box? NEW I would sell if anyone is interested.
Hey Jim, definitely going to make sure we get good flow up to the top. I'm not sure on the diff.... but would be interested in the valve covers. Do you have some pics you wouldn't mind posting, or emailing to me at ctiwater@gmail.com.... also, what are you looking to get for them?
hey Citiwate,
I tried attaching three photos.  They didn't seem to come up or attach or something.  email me direct and I will send them to you. I have not had much luck with this website software when it comes to attaching photos

Jim O.
62 special deluxe convertible

joelstrom@wi.rr.com
Really nice job. I hope my turns out as well. Thats a project for the summer.



Posts

: 11


Join date

: 2018-04-20





Similar topics
---
Permissions in this forum:
You
cannot
reply to topics in this forum