Since I've been lurking and posting here for awhile now I figured I should introduce myself and my car.... and story how it came about. Around 3 years ago my son was turning 16, and he and I were looking for a car for him. He wanted something older, and I wanted something that I could pay cash for and not have to carry a loan on (since his insurance would be outrageous). Lot's of searching, and various different cars came up in our search. We almost ended up getting a old dodge out of Las Vegas, but there were just too many issues..... anyhow one night after a few too many beers I saw this 63 Buick Special on ebay.... sent it to my son, he seemed to like it...... more beers....... the next morning I realized I bought a 63 Buick Special out of New York..... hate winning auctions after a night of drinking..... probably why I drink never these days.

The next problem I encountered was shipping..... a sober me would have thought this all out in advance..... too bad I wasn't sober! Anyhow, that was a whole other ordeal that ended up being another grand on the price I paid *from what I recall at least). I believe I ended up paying around 4200 for the car, which from what I've seen may have ended up being too much..... but, that's in the past.
This is when I learned about the 61-63 curse.... parts are a bitch to find, and I ended up with a car that leaks oil almost as much as it drinks gas. Thankfully I got the car with the 198ci V6, which has a huge aftermarket market (sarcasm implied obviously). But the car ran, we did some basic work on the engine to try and minimize the leaks as much as possible (timing chain, oil pump, etc). But still have a good size pan and rear main leak.....so, decided I'd pick me up a 215 to swap out (I'm not a welder, and didn't want to get into the tunnel build. Thanks to the forum, I was able to pick up a totally rebuild 215, with the bell housing, starter, carb, intake, and exhaust manifolds from a guy down south. Also came with a new clutch, and a 5 speed transmission I'm contemplating putting in when I swap out the motor (but that would be more work than squeezing in a different automatic and doing the tunnel so we'll see).
Now for some pics.....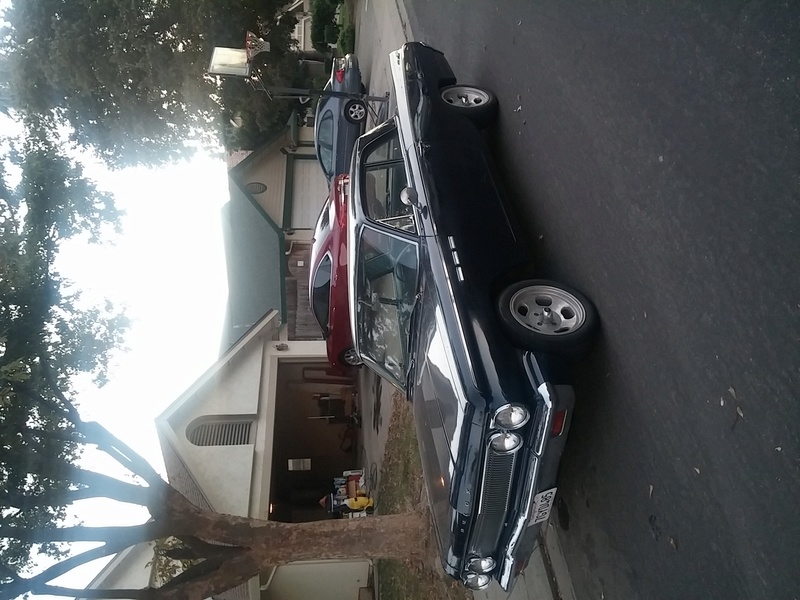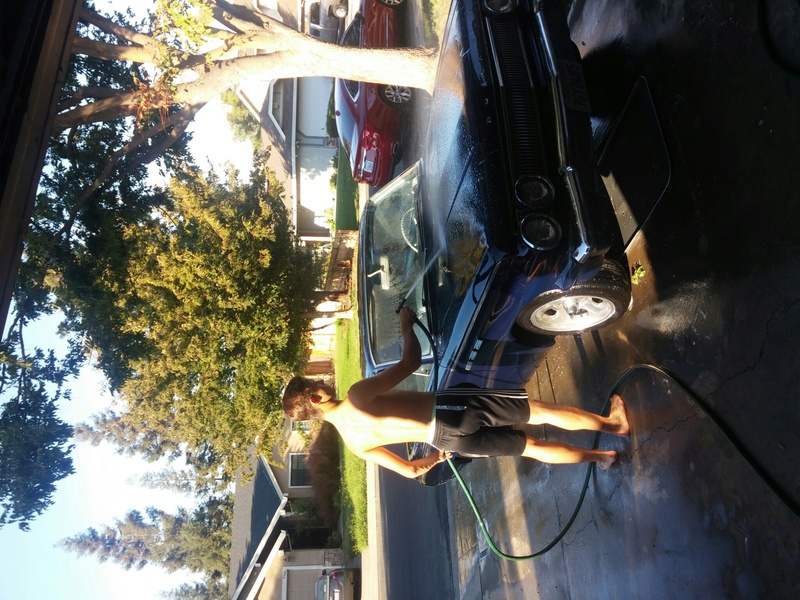 nice car seems like you have a bit of an incline on your street. You'll find a lot of great info and help from the people here.



Posts

: 93


Join date

: 2017-01-04



LOL.... I realized they were all sideways after the post..... didn't figure it was worth the time to figure out how to rotate them.

Nice looking car. Have a 62 Culass convert, working on a Jetfire, with another Jetfire and convert in the wings. We're up here above Santa Cruz.



Posts

: 189


Join date

: 2016-06-13


Location

: Santa Cruz, CA



Not too far away actually..... doubt the 2 spd would make it there.

Makes doing a 5 speed conversion seem so tempting....but soooo much work...


Similar topics
---
Permissions in this forum:
You
cannot
reply to topics in this forum