Hi all- About two weeks ago, I took delivery of this 1961 Skylark. I got it from a college kid who ran out of time and money. Having had to abandon a 67 Grand Prix in the 90's for similar reasons, I've been looking for a project ever since. I got it for a song.
The body has seen better days, the front of the rockers and adjoining floor is rotted away, there's some rot at the corners of the fenders, and when the vinyl top was removed it seems things weren't sealed up very well so there is rot along the top of the windshield and rear window. Even still, she is still pretty to me, and seems to be nearly 100% complete.
Today I went out and tried to turn the engine over with a cheater bar and a socket on the balancer and she wouldn't budge even with the plugs removed. I've put some WD-40 into the cylinders to try to free them up, we'll see what some oil and a couple of days will do. I can't wait to hear it run. The kid I bought it from told me it had been turning over, he just couldn't get it running.
My vision for her is retro hot rod. Red steel rims with baby moons, flat black paint, and in a perfect world side pipes (depending on legality here in "the live free or die" state) and a Predator carb (for no other reason than I've always wanted one and it seems like a good fit for this little 215).
Here are some pics of her coming home, I'll post again with some current photos after a little work on the roof and removing some nasty cracking bondo from a previous owner.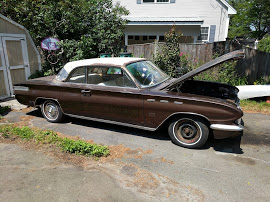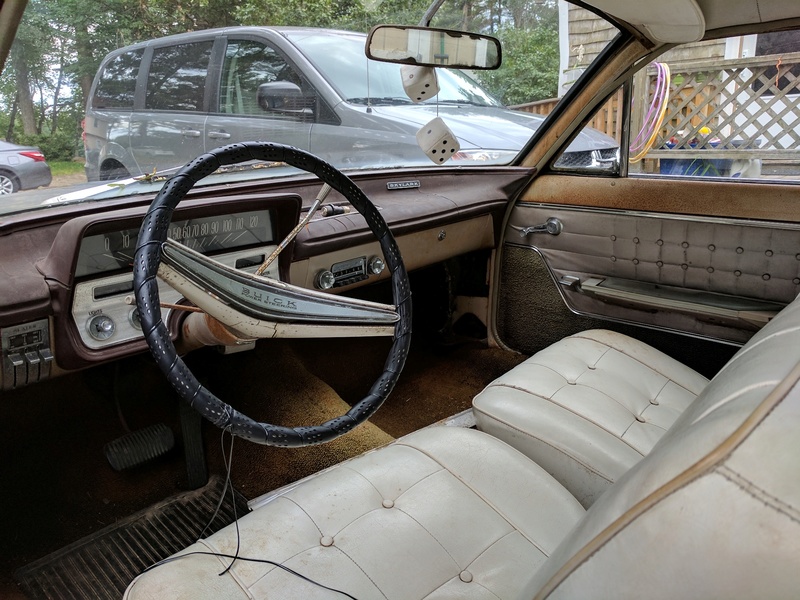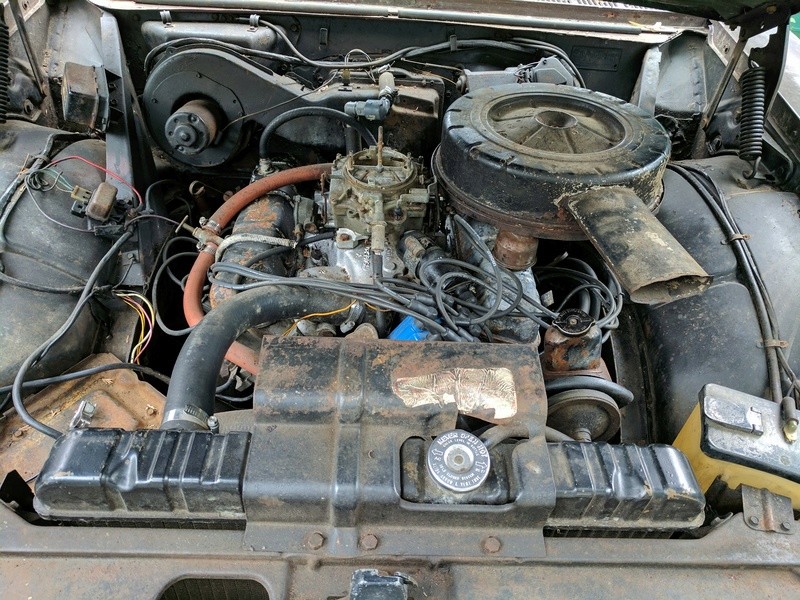 Last edited by badlogik on Wed Jul 05, 2017 3:57 pm; edited 2 times in total (Reason for editing : more photos, formatting)



Posts

: 3


Join date

: 2017-07-05


Location

: Salem NH



Got the motor unstuck today! She's turning over under her own power!!!



Posts

: 3


Join date

: 2017-07-05


Location

: Salem NH



NICE!!

BTW - glad to see you joined us over here on the dark side.

Hope we can be of some help and best wishes on getting it to fire now!
Josh

_________________
1961 SKYLARK 2 DR COUPE
215 CI 185 HP 2 SPD
Admin




Posts

: 508


Join date

: 2014-12-29


Age

: 39


Location

: BFE, IL




---
Permissions in this forum:
You
cannot
reply to topics in this forum