Need some help from engine builders on an oil pump issue, question, mystery??
The oil pump gasket as supplied in the Felpro eng gasket set and the Melling oil pump kit blocks the long slot in the upper part of the oil pump casting-the portion that is part of the front cover with the gear pocket. The oil pump cover that bolts up to the upper potion does not have a slot at that location but does have a hole that interfaces with one end of the slot. that goes through to the oil pressure relief spring cavity
Due to a leaky gasket on start up of a new eng between the two parts of the oil pump, I went to change the gasket between the two and I noted the gasket completely covers the long slot allowing no access for the hole. This is a new eng with a new gasket and the gasket was already pulled up into the slot slightly and had actually cracked open at the end opposite the hole in the lower casting. Looked like there was obviously pressure either pulling it or pushing it or both. Melling says the long slot is suction.
I have sent some pics of the assembly and gasket I took out. My impression based on this gasket is that if left installed it will fail at the slot and possibly send gasket fragments into the system while opening up the passage.
Also, the 1961 Factory Service Manual (revised) shows the assembly with a gasket that is relieved/open around the long slot.
(The pictures of are a front cover and pump cover plate I am not using due to condition. Parts on the car are the same as shown in the pics. Not sure if pics attached, haven't done that here for awhile.
Update-Found that "Best Gaskets" stocks an eng gasket set for these engs and it has an original style oil pump gasket #3704 WITH the slot relieved-just like the pic in the service manual. Got one coming.

Melling says their gasket has been made the way it is currently supplied (no relief for the long slot) for 36 years, beyond that no history. Wondering if there was a change in design at that time for Rover or the Buick V6 and nobody even cared about the lowly 61-63 engs?
I think I will make this a sticky! Good looking out!


_________________
1961 SKYLARK 2 DR COUPE
215 CI 185 HP 2 SPD
Admin




Posts

: 479


Join date

: 2014-12-29


Age

: 39


Location

: BFE, IL



Here's the Best Gaskets oil pump gasket. See them on Ebay for $9-10 dollars. These from Egge Machine at $1.48 each.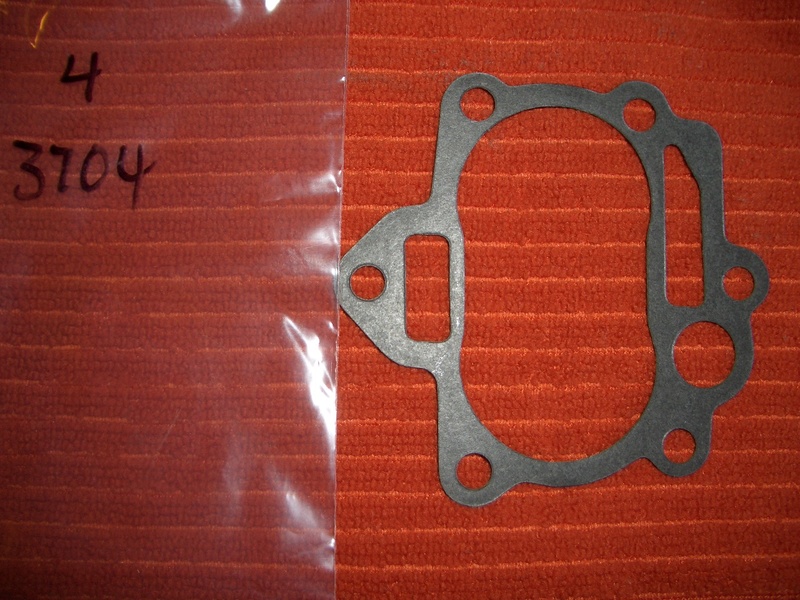 ---
Permissions in this forum:
You
cannot
reply to topics in this forum