Page 9 of 9 •

1, 2, 3, 4, 5, 6, 7, 8, 9

It is there now. I will leave the copy-pasting to you guys!
Admin




Posts

: 288


Join date

: 2014-12-22


Age

: 39


Location

: Northern Illinois



Josh - Great post. Thanks for sharing all your project ideas and pictures. Looking for details on how you ran the speaker wires to the door. Do you have any close-up pictures on how you ran the wires into the doors?



Posts

: 6


Join date

: 2016-07-28



Appreciate it sir!! It's been a lengthy process lol -- I can snap some close up pix in the next day or two for you and then will give you basic rundown on how I went about it as well.

_________________
1961 SKYLARK 2 DR COUPE
215 CI 185 HP 2 SPD
I know I've been slackin on the pix of the door speaker wiring -- I promise Ill take them and share with you all tonight.

_________________
1961 SKYLARK 2 DR COUPE
215 CI 185 HP 2 SPD
Ok so heres some pix.  I used a step bit to open up the hole on the a pillar.  After I cut the holes for the speakers I used a standard bit to punch a hole out of the door from the inside out.  I used powerflex wire protector, its like a chinese fingercuff type mtl.  Works well cuz it shrinks and stretches.  The wires run through it into the doors, thus keeping them safe from abrasion.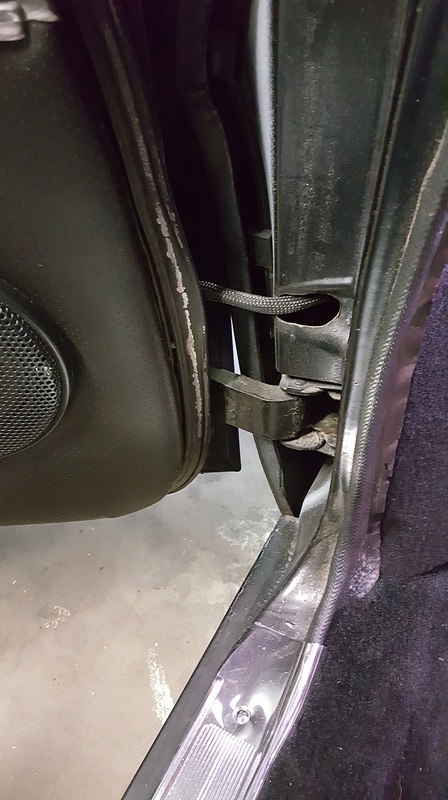 Last edited by regal81455 on Thu Jul 06, 2017 12:43 pm; edited 1 time in total

_________________
1961 SKYLARK 2 DR COUPE
215 CI 185 HP 2 SPD
Not to ride on Josh's Mega Thread coattails (ok, maybe I am

) but I wanted to give you guys an update on my progress on the 62.  
I did the final mock-up of the hot side, the turbo, and the downpipe on the 300.  Had some initial issues with the crossover pipe fitting (think the guy who made it put too much heat to it causing it to flex in) but got it mounted up.  Turbo and downpipe are mounted as well.
I am now in the process of mocking up the charge pipes and the upper and lower rad hoses.  These will all be made of aluminum mandrel bent pipes and silicone couplers.  
Things are constantly getting tighter and tighter under this hood.  Making good progress though.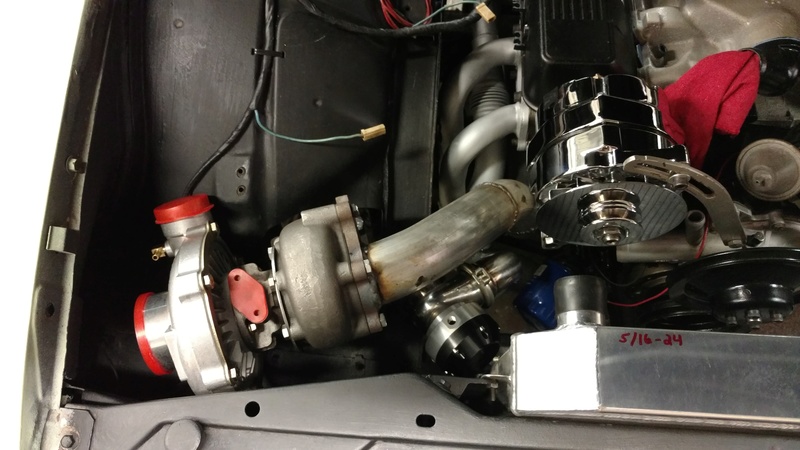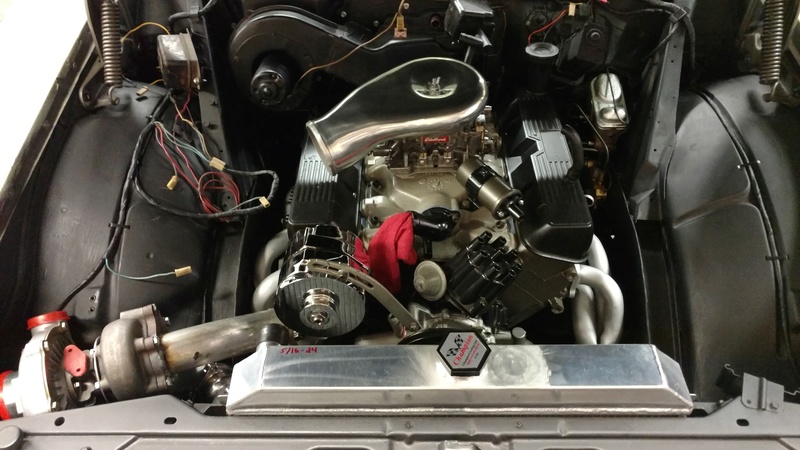 Posts

: 154


Join date

: 2015-07-14


Age

: 41


Location

: Jeannette, PA



This thread is all but dead but figured Id share on here anyways -- decided to wrap the speaker grills on the doors in speaker fabric -- think it pulls it all together better -- looks more uniform.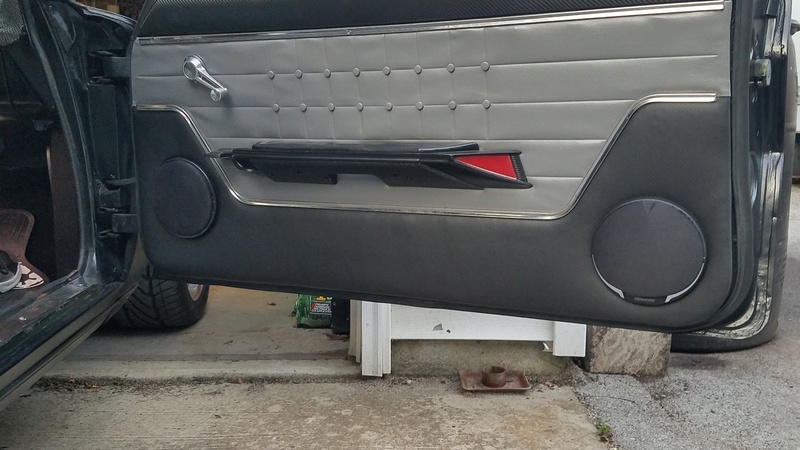 _________________
1961 SKYLARK 2 DR COUPE
215 CI 185 HP 2 SPD
Page 9 of 9 •

1, 2, 3, 4, 5, 6, 7, 8, 9

---
Permissions in this forum:
You
cannot
reply to topics in this forum